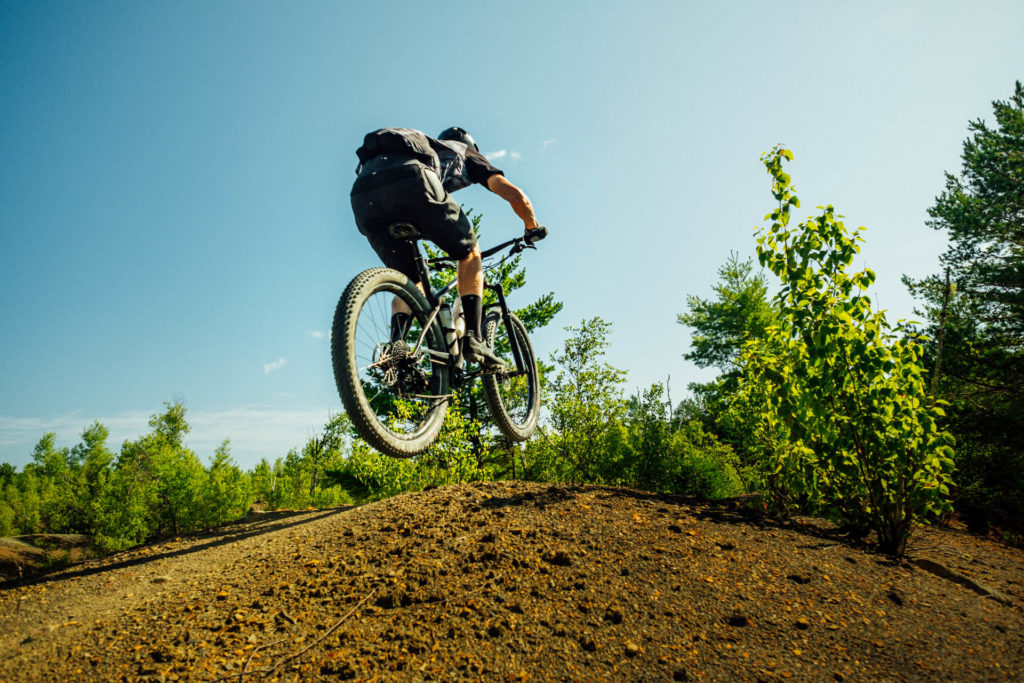 What to Expect:
Minto is unlike any other trail system in Atlantic Canada. Located on a swath of land that had been mined for coal as far back as 1639, ridges of mine tailings provide a playground with few rocks or roots to slow you down.
This is a great network for beginner riders! Hardly any rocks or roots, so you can put a few pedal strokes together. You'll be able to see challenging terrain from far away, so you'll be able to dismount in advance if required. Trails are well marked with maps at intersections, easy-go-rounds and "experts only" signs. You won't believe how beautiful a mine can be.
You're going to have the chance to get lots of speed on these fast, flowy trails and develop new skills on steep climbs, steep descents and trails with a bit of exposure. Technical, but not in the way you're used to. Don't knock yourself out! Take a breath and enjoy the views!
Lots of steep descents and sharp turns allow you to ride this flowy rollercoaster. Upper Canadian, Doctor's Orders and Castor are super fun black diamond trails. Save your energy- because Scotia Banks will knock the snot out of you.
Difficulty:
Trails:

17
Entrances:
Primary Trail Type:

Single Track
Total Distance:

38.8 km
Total Descent:

223 m
Total Vertical:

22 m
Trail & Community:
Main Entrance

Main trail access at the cul-de-sac at the end of New England Road

Legacy Trails

Legacy Trails on Northfield Avenue about 150 metres from Highway 10. Park on the side of the road.
Bike friendly businesses close by:
Displaying:

4

Business

es
Sorry - there are no results for these filters. Please try again.